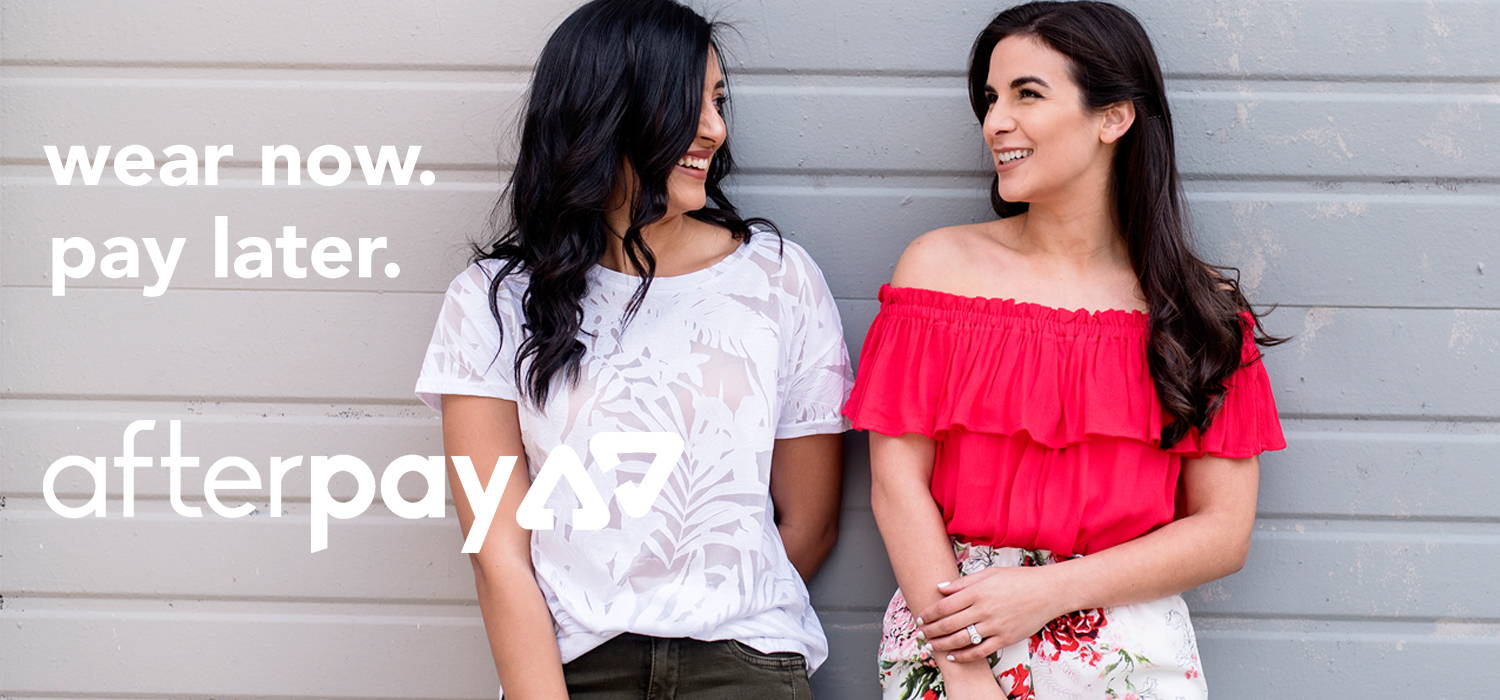 Afterpay is a digital payment service that allows you to split your order cost over four equal payments with zero fees or interest. You get your order right away, and pay it off over the next 6 weeks!

Checkout
Select Afterpay as your payment method during checkout

Create an Account
Follow the prompts on Afterpay's website to create an account that can be used for all future Afterpay payments

Enjoy your purchase
Your order will ship right away, so you can start rockin' your new stuff

Pay in 4 equal payments
Your account will be charged every 2 weeks in 4 equal installments with zero fees or interest*
*As long as you make payments on time, Afterpay will never charge additional fees. Late fees will incur if your account is declined and payments are late.
Simply shop as normal on shopRollick.com, and when you get to checkout, select Afterpay as your payment method.
You will be directed to the Afterpay website to register and provide payment details (Visa or Mastercard). If you've used Afterpay before, just log in to your Afterpay account. Then complete your order – it's that easy!
Please note, all items in your shopping bag must be eligible for Afterpay, and the bag value must be between $35 and $1000.
How do the payments work?
Each purchase using Afterpay is broken up into 4 payments. Your first payment will be made at the time the order is placed, and the remaining 3 payments will be made every 2 weeks in equal installments.
If you would like to make additional unscheduled payments before they are due, you may log in to Afterpay to make your payments early. Afterpay will then adjust the amount owed accordingly.
You can log in to your Afterpay account anytime to view your payment schedule or make a payment before the next due date.
What are the requirements to use Afterpay?
Must live in the US

Must be 18 or older

Must have a credit or debit card

Order total must be between $35 and $1000
What products are not eligible for Afterpay
Only gift cards are ineligible for use with Afterpay. If you'd like to purchase a gift card alongside a product using Afterpay, you will need to submit 2 separate orders.
All other products are eligible, as long as the order total is between $35 and $1000.
What if I can't make an Afterpay payment?
If funds are not available at the time the automatic payment is due, you will be charged an $8 late payment fee by Afterpay. An additional $8 fee will be charged if the missed payment is not made within 7 days.
Late fees can be applied up to three times for 3 missed payments, but the late fees will not exceed 25% of the total order.
When will my Afterpay order ship?
It will ship right away, just like any other payment! There is no delay due to using Afterpay.
How do I make a return on an item purchased using Afterpay?
You can use the same return process as for any other payment (find our return policy here ).
If you are returning an entire order purchased with Afterpay, whatever amount you have already paid will be refunded and if you have future scheduled payments, they will be cancelled.
If you are returning only a portion of an order purchased with Afterpay, you will be refunded for the amount of the item. Once the refund is processed, it automatically connects to Afterpay, and your payment plan is adjusted to reflect the new total order value starting with the last payment and working backwards.
Where can I learn more about Afterpay?